Simple jobs require simple solutions
State Transport offers a fleet of taxi trucks to help you with those one off, simple, temporary or permanent requirements. While State Transport offers excellent ongoing relationships in 3PL services and ongoing product management and delivery, which couriers and taxi trucks are a part of, local delivery often works on a different scale. Our excellent team, and efficient systems, mean that you have access to all the experience of 3PL pallet management and line haul interstate shipping for even the smallest of jobs, keeping your freight moving smoothly wherever it is going.
Local moves made easy
Our taxi truck fleet is here for you to commission the truck you need! Taxi truck services are particularly useful for quick local moves. With progress couriers and taxi truck services there is no job too big and no job too small. Whatever you need to move and wherever you need to move it, get in contact with the State Transport team to organise a local taxi truck service for when you need one.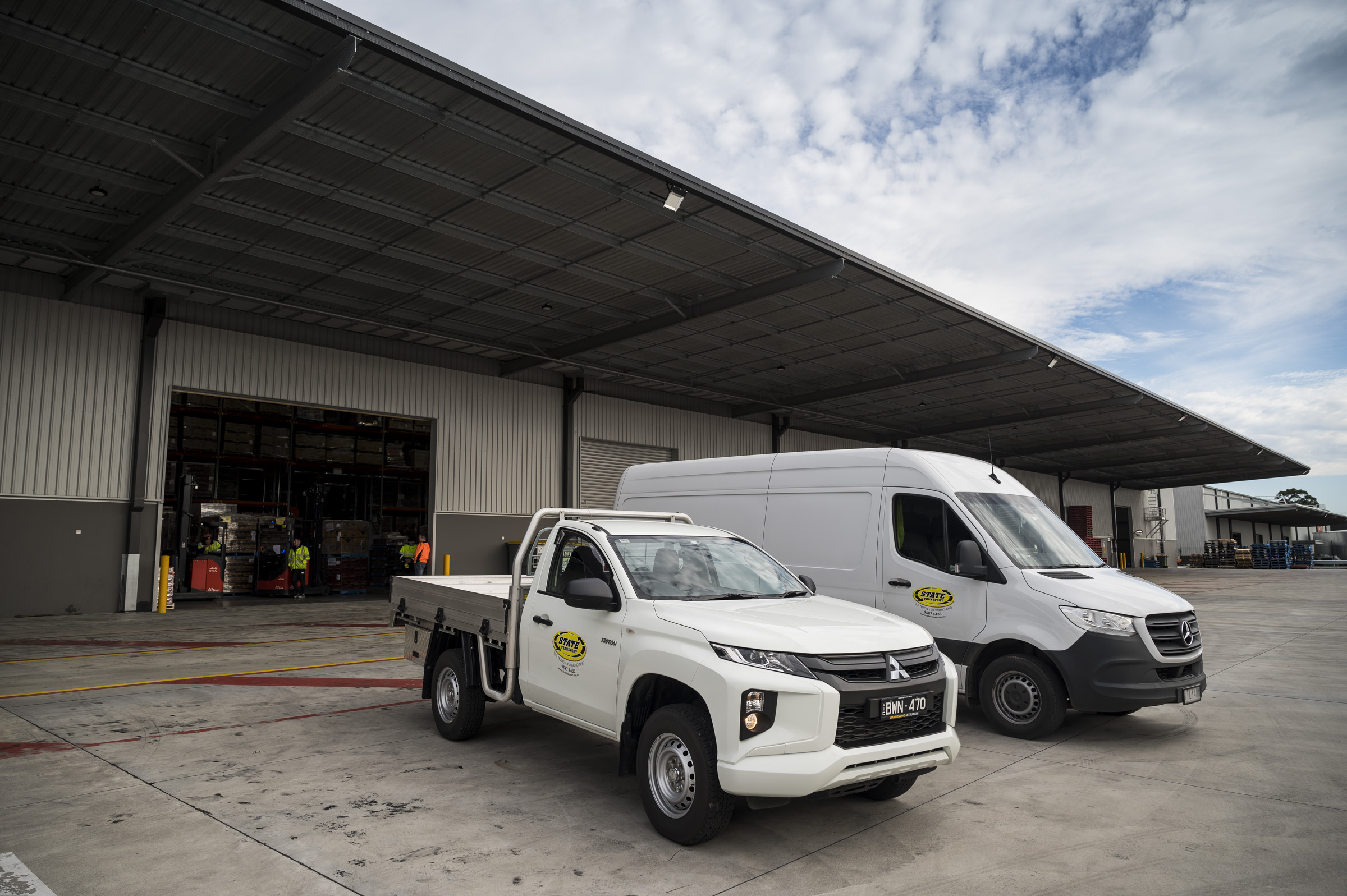 Variety of options available
Our fleet of taxi trucks is varied in size and capabilities. If you're working in smaller loads we have one or two tonne vans or trays. For larger loads our tautliner taxi truck options range from 4 to 24 tonnes or B-Double and 38 pallet mezzanine options. We also work with less then a truckload loads to allow for greater flexibility options with your freight. Get in touch with us to find the right taxi truck service from our fleet for your job.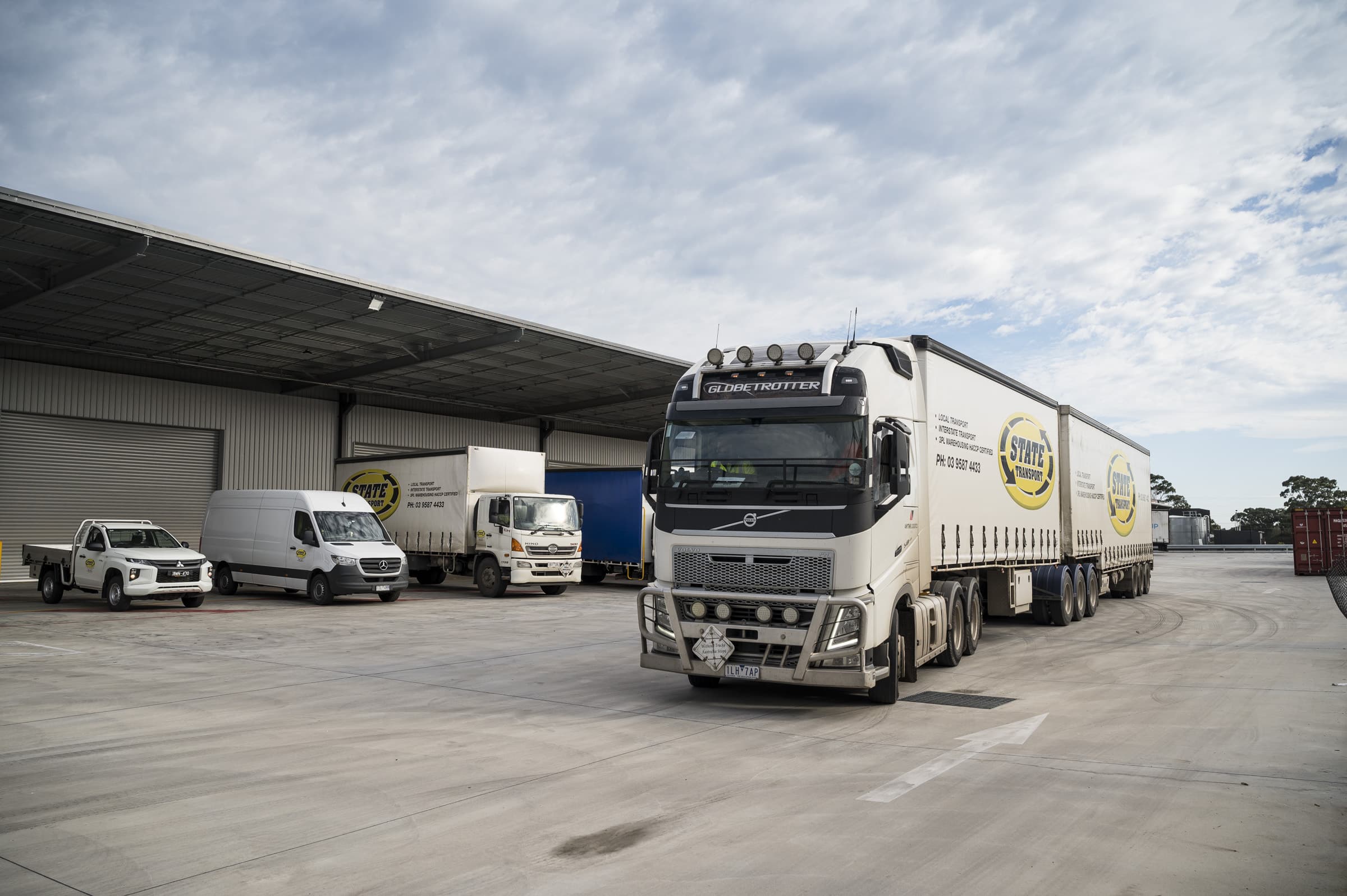 Your product in safe hands
With thousands of pallets and tens of thousands of cartons handled by our team every month we bring a wealth of experience to all moves. Our team will be on hand in our operations centre for any questions you have about your freight. You can also track your deliveries live on our website and get rapid updates on any potential changes to your delivery windows.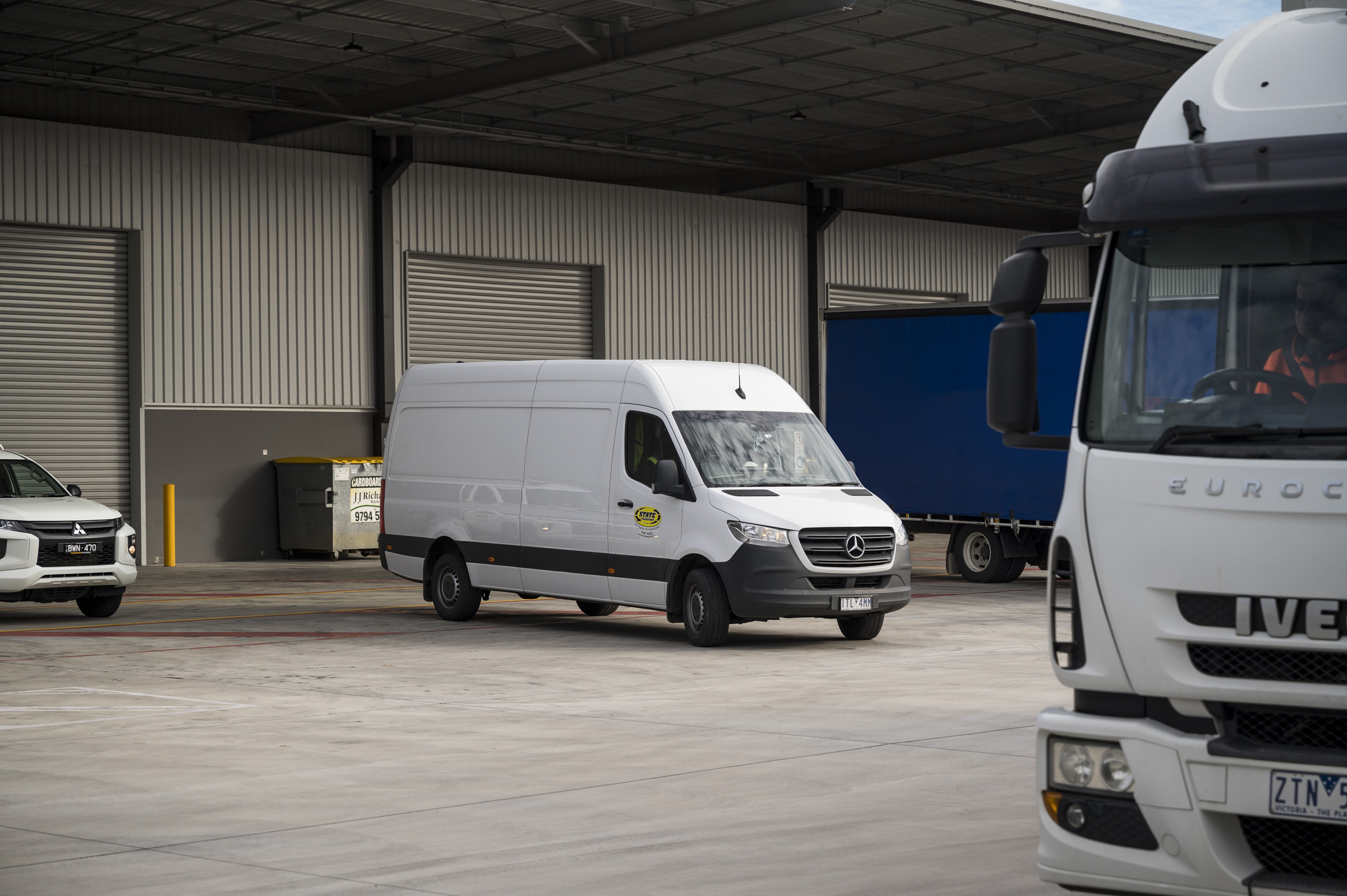 Taxi Truck FAQs
State Transport has an over 200 vehicles ranging from 1 tonne trays or Vans up to Semi Trailers, B Doubles and mezzanine floors. We have all vehicles types covered to assist you with deliveries.
Our friendly team are here to assist! If you are not sure what size vehicle to book, or you have a delivery/collection that has weight or height limitations, please speak to our team on (03) 9587 4433 for booking assistance anytime!
Bookings can be made on the day you wish your freight to be collected for local transport and we will endeavour to get to the collection point within 60-90 minutes of your booking.
State Transport delivers all types of freight including food, retail, general merchandise, industrial items, medical, dairy, manufacturing and many more.
Cancellations can be sent through via email to customerservice@statetransport.com.au or can be called through on (03)9587 4433
We also offer
Couriers
Quick and reliable local transport solutions.
Hot Shots
Fast and direct deliveries to anywhere in Australia!
Warehouse Moves
Every warehouse shift is different, choose the most cost effective solution built to your requirements.
Container Load and Unloads
Keeping your products safe and secure.
Why use State Transport?
Personalised solutions
Our people are your solution. Let us work with you to find the right option for your needs.
Direct line of contact
Our DLC (Direct Line Communications) allows you to deal directly with our operations team.
Food transport and storage
Your products are stored and handled in a secure, clean and fully certified environment.